Welcome to Greenridge Goldens!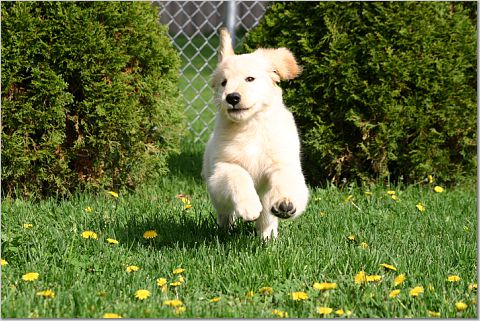 Our love for Goldens began in 1996 when we began a quest to bring home a new companion.
Fate brought us to our first golden, Bailey, who eventually
became Tessahocs Land O Lakes Gold CD TDI.  Little did we know, when we
first picked up that beautiful ball of golden fluff with an ever wagging tail,
what a wonderful journey he would start us on!
We invite you to browse our website and visit with our golden family.
Enjoy your stay and come back to visit often!